LET OP! Tijdelijke wijziging verzending.
Momenteel geven wij je bestelling alleen op woensdag, donderdag en vrijdag af bij DHL. Excuses voor het ongemak.
Loets gaat STOPPEN!!
Na lang nadenken heb ik besloten te stoppen met Loets om andere dromen na te jagen en om mijn vrije tijd anders in te delen. De afgelopen jaren heb ik met liefde aan Loets gewerkt maar nu is het tijd voor iets anders.
Iedereen die de afgelopen jaren Loets heeft gesteund en met liefde/plezier mijn kleding heeft gedragen wil ik dan ook heel erg bedanken daarvoor. Dat heeft heel veel voor mij betekend en dat is ook precies de reden waarom ik niet eerder ben gestopt.
Zolang er voorraad aanwezig is zal Loets blijven bestaan. Wees er dus snel bij want OP=OP.
💋
Loets
SHOP NU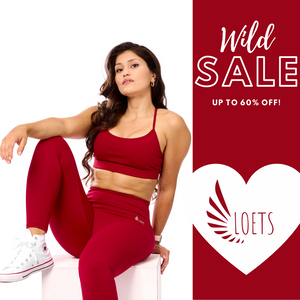 Do you have any tips, ideas or suggestions?
Let us know and we will get started. Loets really likes it when we think along so that we can make our range as personal as possible.